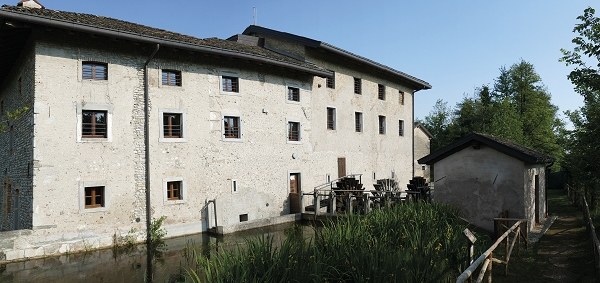 The Municipality of Talmassons accounts for approximately 4.000 inhabitants and it is located in the province of Udine, the centre of a plain rich in spring water identified as "Middle Friuli". The landscape of this territory expresses peculiarities typical of the Friulian rurality. In this context of high naturalistic value, the astronomical observatory has become a reference point for amateur astronomers from the whole region. The Skyscape project is part of the growth path that the Municipality of Talmassons aims to undertake together with the C.A.S.T. association to foster the growth of sustainable tourism and the promotion of the territory. Furthermore, the project raises public awareness on the topic of light pollution linked to sustainable energy. The C.A.S.T. - Circle Astrophiles Talmassons is a non-profit organization established in 1992 by nine astronomy enthusiasts.
The purpose of the association is to spread the studies and culture of astronomy as a way to think of the value of life and scientific knowledge.
The astronomical observatory presents a dome with a diameter of 4,5 m, entirely built by the members of the circle, which is constantly renovated and updated with the improvement of the astronomical instrumentation. The main research activity that takes place there is the study of comets, in order to deepen the knowledge of these celestial bodies in continuous mutation.
IN COLLABORATION WITH: